World of Pinot Noir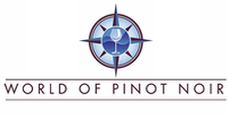 Calling all Pinot Noir lovers! You won't want to miss this!
Roadhouse will be pouring at the Grand Tasting on Saturday March 2nd and we'd like all of our friends to stop by for a taste! This annual event gathers the world's best Pinot Noir wineries and winemakers, renowned chefs, sommeliers and leading wine scholars in a weekend-long seaside celebration of this delicious and storied wine.
For more info and to purchase tickets, visit www.worldofpinot.com.