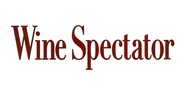 2012 Pinot Noir, Yellow Label, Russian River Valley - 90 points
2015 Pinot Noir, Orange Label, Olivet Lane - 88 points
---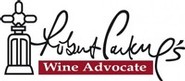 2016 Pinot Noir, Yellow Label, Russian River Valley - 91+ points
2016 Pinot Noir, Black Label, Nunes Vineyard - 91 points
2016 Pinot Noir, Blue Label, Sangiacomo Vineyard, Roberts Road - 90 points
2016 Pinot Noir, Green Label, Sangiacomo Vineyard - 90 points
---
2015 Pinot Noir, Green Label, Sangiacomo Vineyard - 90 points
"Medium ruby-purple colored, the 2015 Pinot Noir Sangiacomo Vineyard Green Label gives earthy/meaty notes of fertile loam, tree bark and salami over a core of red currants and mulberries. Medium to full-bodied, it has a relatively restrained, earthy palate with a solid backbone of chewy tannins and black tea notes coming through on the finish."
2015 Pinot Noir, Purple Label, Silver Pines Vineyard - 90 points
"Medium ruby-purple in color, the 2015 Pinot Noir Silver Pines Vineyard Purple Label is intensely scented of black cherries, violets, cloves and balsamic with a hint of charcoal. Medium to full-bodied, it fills the palate with perfumed black fruits, supported by ripe, grainy tannins and plenty of freshness.
---

2014 Pinot Noir, Platinum Label, Yorkville Highlands - 93 points
2014 Pinot Noir, Gold Label, 777 Clones, Russian River Valley - 90 Points
2014 Pinot Noir, Green Label, Sonoma Coast - 90 Points
2014 Pinot Noir, Yellow Label, Russian River Valley - 90 Points
---

2017 New York International Wine Competition
2014 Pinot Noir, Black Label, Nunes Vineyard - Double Gold / Best in Show - "Phenomenal Product", Unanimous Decision by Judges
2014 Pinot Noir, Platinum Label, Yorkville Highlands, - Bronze
2014 Pinot Noir, Green Label, Sangiacomo Vineyard - Silver
---
2017 Denver International Wine Competition
2014 Pinot Noir, Gold Label, Russian River Valley, Clone 777 - Double Gold
2014 Pinot Noir, Platinum Label, Yorkville Highlands - Gold
2014 Pinot Noir, Yellow Label, Russian River Valley - Gold
2014 Pinot Noir, Black Label, Nunes Vineyard - Gold
---
San Francisco International Wine Competition
2014 Pinot Noir, Black Label, Nunes Vineyard - Silver
2014 Pinot Noir, Platinum Label, Weir Vineyards, Yorkville Highlands - Silver
2014 Pinot Noir, Yellow Label, Russian River Valley - Bronze
---
Orange County Fair, Orange County, California
2014 Black Label, Nunes Vineyard, Russian River Valley - Gold
---

Dan Berger's International Wine Competition
2016 Pinot Noir, Blue Label, Sonoma Coast - Silver
2016 Pinot Noir, Yellow Label, Russian River Valley - Silver
2016 Pinot Noir, Green Label, Sonoma Coast, Sangiacomo, Roberts Road Vyd. - Bronze
2014 Pinot Noir, Black Label, Russian River Valley, Nunes Vineyard - Silver
2014 Pinot Noir Green Label, Sonoma Coast, Sangiacomo Vineyards - Bronze
---

San Francisco Chronicle Wine Competition
2014 Pinot Noir, Black Label, Nunes Vineyard - Gold
2014 Pinot Noir, Yellow Label, Russian River Valley - Silver
2014 Pinot Noir, Platinum Label, Yorkville Highlands - Silver
---

Sunset Magazine
2014 Pinot Noir, Black Label, Russian River Valley - Silver
2014 Pinot Noir, Platinum Label, Yorkville Highlands - Silver
2014 Pinot Noir, Green Label, Sonoma Coast - Bronze
---

2018 Press Democrat North Coast Wine Challenge
2016 Pinot Noir, Blue Label Sonoma Coast (AVA) - Silver
---
2017 Press Democrat North Coast Wine Challenge
2014 Pinot Noir, Black Label, Nunes Vineyard - Silver
2014 Pinot Noir, Platinum Label, Yorkville Highlands - Bronze
2014 Pinot Noir, Green Label, Sonoma Coast, Sangiacomo Vineyards - Bronze
---