July 2017
Venue: Roadhouse Tasting Room 240 Center Street, Healdsburg CA 95448
Contact: Sean
Phone: 707-433-0433
Now's your chance to try wine and buy it at Wine Club member prices!
One day of the year Downtown Healdsburg wineries extend their Wine Club member benefits to Wine Club members of other participating wineries. If you're not a member of a downtown Healdsburg winery, you should be! Wine'd Up is complimentary for the member and one guest. To RSVP for the event, please contact us for your promo code for your complimentary tickets.
Additional non-club member guests of Wine Club members may attend for additonal fee.
Date: Thu, Jul 27, 2017
Time: 5:15 PM to 7:15 PM
Venue: AT&T Park, San Francisco
Contact: Sean
Phone: 707-433-0433
Play Ball! Roadhouse will be out on Seal Plaza before the game pouring wine for SF Giants Season Ticket Holders from 5:15pm-7:15pm. Come pre-party before the game and try our pinots! Go Giants!
Date: Sat, Jul 29, 2017
Time: 11:00 AM to 4:00 PM
Venue: Roadhouse Winery @ THE WINERY: 121 West North Street
Contact: Sean
Phone: 707-433-0433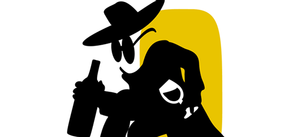 *ROADHOUSE CELLAR RAID*
It is time for us to raid the Roadhouse Wine Cellar again!
Please join us July 29th from 11am-4pm for a fun Saturday of Roadhouse library wine offerings and great deals. This opportunity does not come around very often and we would love to share some of our favorite almost sold out vintages with you.
Due to the popularity of the event, it will be held at our winery 121 West North Street in Healdsburg and not at our tasting room location.
Wine club members will be receiving a detailed list of all library wine available and first opportunity to purchase in advance of party. Pick up will be available day of party.
To RSVP please call 707-433-0433 or email info@roadhousewinery.com
September 2017
Date: Sat, Sep 2, 2017 - Sun, Sep 3, 2017
Time: 11:00 AM to 4:00 PM
Venue: Green Music Center 1801 E. Cotati Avenue Rohnert Park, California 94928
Phone: 855-939-7666
Immerse yourself in the food and wine culture of Sonoma County during Taste of Sonoma at the world-class Donald and Maureen Green Music Center on the Sonoma State University campus. Sip and savor the very best of Sonoma County's rich wines and delectable cuisine. More than 200 wineries will pour thousands of wines, and over 60 local chefs whip up divine pairings.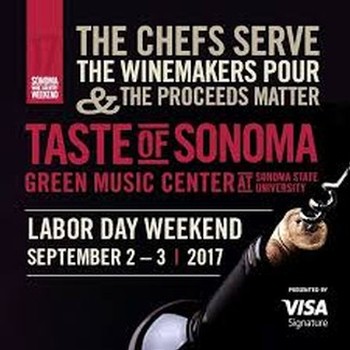 October 2017
Date: Sun, Oct 22, 2017
Time: 11:00 AM to 4:00 PM
Venue: Healdsburg, Plaza Square
Contact: Roadhouse Tasting Room
Phone: 707-433-0433
Pinot on the River 2016 raised over $110,000 for local Boys & Girls Clubs
Founded by Eric Hall and the late Greg Walter, and produced by Roadhouse Winery:
Popular wine tasting event more than doubles investment in after-school and summer programs
Pinot On The River is a fun filled weekend of Pinot Noir, in the beautiful Russian River Valley town of Healdsburg, Ca. Sit with the winemakers and other Pinot-loving consumers as we focus on limited production West Coast Pinot Noirs. Join us for Sunday's Pinot Noir Grand Tasting, with over 100 wineries plus guest Artisan Food Vendors all on the downtown Healdsburg Plaza Square, it's a Sonoma County wine weekend you won't want to miss.