June 2017
Date: Thu, Jun 8, 2017 - Sun, Jun 11, 2017
Venue: Ritz Carlton, Maui
Contact: Sean at Roadhouse Winery
Phone: 707-433-0433
Aloha!!!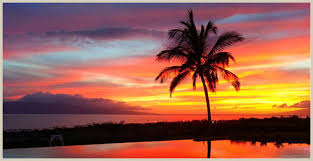 Join Roadhouse on the Road - at the Kapalua Resort in lovely Maui, Hawaii.
You will find us pouring at the 36th Annual Kapalua Wine and Food Festival. Enjoy our wines along with Hawaii's delicious culinary delights at the world-renowned Kapalua Resort. Hawaii's most beloved wine Festival is a magical weekend on the shores of West Maui where enthusiasts of all things 'good life' join together to sip, savor and share renowned cuisine and premium wines from around the world.
For more information, please visit kapaluawineandfood.com
Date: Fri, Jun 16, 2017 - Sun, Jun 18, 2017
Venue: Aspen, CO
Roadhouse.... on the road....
Come to Aspen with us! Join the fun at the Food & Wine Classic!
For more info and tickets, click here.

Date: Sat, Jun 17, 2017 - Sun, Jun 18, 2017
Time: 2:00 PM to 6:00 PM
Venue: The Row - Downtown LA, 777 S Alameda St Los Angeles
Contact: Ticket info - Brianne Dobkins

October 2017
Date: Sun, Oct 22, 2017
Time: 11:00 AM to 4:00 PM
Venue: Healdsburg, Plaza Square
Contact: Roadhouse Tasting Room
Phone: 707-433-0433
Pinot on the River 2016 Raises more than $110,000 for local Boys & Girls Clubs
Founded by Eric Hall and the late Greg Walter, and produced by Roadhouse Winery:
Popular wine tasting event more than doubles investment in after-school and summer programs
Pinot On The River is a fun filled weekend of Pinot Noir, in the beautiful Russian River Valley town of Healdsburg, Ca. Sit with the winemakers and other Pinot-loving consumers as we focus on limited production West Coast Pinot Noirs. Join us for Sunday's Pinot Noir Grand Tasting, with over 100 wineries plus guest Artisan Food Vendors all on the downtown Healdsburg Plaza Square, it's a Sonoma County wine weekend you won't want to miss.