April 2017
Date: Sat, Apr 8, 2017
Time: 3:00 PM to 7:00 PM
Venue: NTC Liberty Station in San Diego, California
Contact: Sean at Roadhouse Winery
Phone: 707-433-0433
Stay Classy San Diego! Roadhouse on the Road - in sunny San Diego, CA
Join us! The 5th Annual VinDiego Wine and Food Festival is San Diego's premiere wine and food event. Come taste our wines as well as over 300 other amazing wines! Come taste the creations of over 25 of San Diego's top chefs. You will not want to miss this event!
Enjoy an afternoon of unlimited fun, wine, food and live upbeat music – at the Classiest "wine only" festival under the sun! If you love wine and great food, then VinDiego is the event for you!

Date: Sat, Apr 29, 2017 - Sun, Apr 30, 2017
Time: 11:00 AM to 4:30 PM
Venue: **Please make note - this event is held at our winery at 121 W. North St., Healdsburg (not at our tasting room location)
Begin your day with Roadhouse Winery and join us as we celebrate Route 66 for the 29th Annual Passport to Dry Creek Valley Weekend. After you taste with us, you can enjoy 45+ other wineries each with a themed destination.
*Please note the event is held at our winery located at 121 W North Street, Healdsburg and not our tasting room location.
***Pre-Sale tickets from November 28 to January 8th**
AMA Waterways has generously donated a free river cruise for two, eligible to all Passport pre-sale ticket purchasers. Also added this year are VIP packages with vineyard tour options which are exclusive to the packages and in limited quantities.
Be sure to use our winery access code of ROADHOUSE3617 to purchase your tickets today!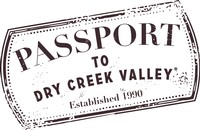 June 2017
Date: Sat, Jun 3, 2017
Time: 2:00 PM to 5:00 PM
Venue: Bespoke at Westfield - 845 Market St #450, San Francisco, CA 94103
Join us for the 13th Annual Pinot Days event held in San Francisco. This is a must for all of you Pinot lovers!
For more info, and for tickets, click here.
Date: Thu, Jun 8, 2017 - Sun, Jun 11, 2017
Venue: Ritz Carlton, Maui
Contact: Sean at Roadhouse Winery
Phone: 707-433-0433
Aloha!!!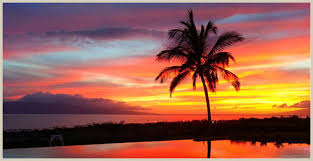 Join Roadhouse on the Road - at the Kapalua Resort in lovely Maui, Hawaii.
You will find us pouring at the 36th Annual Kapalua Wine and Food Festival. Enjoy our wines along with Hawaii's delicious culinary delights at the world-renowned Kapalua Resort. Hawaii's most beloved wine Festival is a magical weekend on the shores of West Maui where enthusiasts of all things 'good life' join together to sip, savor and share renowned cuisine and premium wines from around the world.
For more information, please visit kapaluawineandfood.com