October 2018
Pinot on the River
Sun, Oct 21, 2018
Venue:
Healdsburg Plaza
Contact:
Sean 707-433-0433,
sean@roadhousewinery.com
This is a must for Pinot Lovers!
Pinot On The River is a fun filled weekend of Pinot Noir, in the beautiful Russian River Valley town of Healdsburg, Ca.
Sit with the winemakers and other Pinot-loving consumers as we focus on limited production West Coast Pinot Noirs.
Join us for Sunday's Pinot Noir Grand Tasting, with over 100 wineries plus guest Artisan Food Vendors all on the downtown Healdsburg Plaza Square, it's a Sonoma County wine weekend you won't want to miss.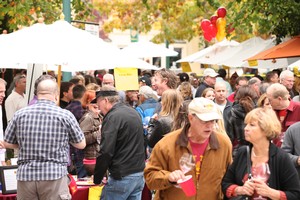 November 2018
Wine & Food Affair 2018
11:00 AM to 4:00 PM
Sat, Nov 3, 2018 - Sun, Nov 4, 2018
Venue:
240 Center Street
Contact:
Van 707-433-0433,
Van@roadhousewinery.com
Tickets on sale Now!
Check in and start your day with Roadhouse! We'll be pairing our wine award winning pinots with some delicious bites. Visit other wineries within the Russian River, Dry Creek and Alexander Valleys for more pairings. All of the wineries participating will have a favorite winery recipe available online, which they will be prepared on both days. Come check out what we are serving!
For more info and to purchase tickets, visit www.wineroad.com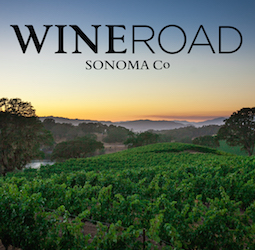 January 2019
Winter Wineland 2019
11:00 AM to 4:00 PM
Sat, Jan 19, 2019 - Sun, Jan 20, 2019
Venue:
Roadhouse and various wineries locaeted within the Alexander, Russian River and Dry Creek Valleys.
Contact:
Van 707-433-0433,
Van@roadhousewinery.com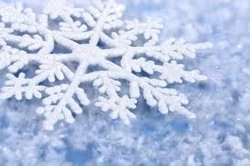 Join Roadhouse as we help celebrate the 27th Anniversary of Winter WINEland. We'll be pouring something delicious for you to taste. You will find program of details available in mid-December.
January 19-20, 2019
11am – 4pm each day
Join us for two glorious days along Wine Road – Northern Sonoma County as we celebrate the 27th Annual Winter WINEland.
The perfect winter escape…taste current vintages, multiple varietals grown in Sonoma County, and even try a few verticals!
A great opportunity to meet winemakers, taste limited production wines, new releases or library wines. All participating wineries will highlight a Vintage, Varietal or Vertical tasting for the weekend. Our details program will be available in mid December.
Ticket price will include wine tasting at all of the participating wineries for the weekend.
Winemaker Breakfast and Q & A on Saturday January 19th from 9am – 10:30am. Tickets must be purchased for this added event during registration. Join winemakers for a casual morning of Q & A along with a breakfast before heading out to Winter WINEland. This is an open forum for guests to meet and chat with winemakers in a casual breakfast setting with Q & A. This is not a wine tasting experience, simply breakfast and conversation.
Winter WINEland does not take place at one location, you travel from winery to winery, visiting the ones you are interested in exploring.
All Wine Road events are for adults only… NO ONE under the age of 21 is allowed to attend Winter WINEland -including no babies or children of any age
TICKETS Tickets Go On Sale on November 6, 2018
GOOGLE MAP
MAPS Click on the tab directly above for information
PARTICIPANTS Click on the tab directly above for information
PROGRAM Will be available Mid December
——————————————————————————————
Click here to purchase tickets!