April 2017
Date: Sat, Apr 29, 2017 - Sun, Apr 30, 2017
Time: 11:00 AM to 4:30 PM
Venue: **Please make note - this event is held at our winery at 121 W. North St., Healdsburg (not at our tasting room location)
Begin your day with Roadhouse Winery and join us as we celebrate Route 66 for the 29th Annual Passport to Dry Creek Valley Weekend. After you taste with us, you can enjoy 45+ other wineries each with a themed destination.
*Please note the event is held at our winery located at 121 W North Street, Healdsburg and not our tasting room location.
***Pre-Sale tickets from November 28 to January 8th**
AMA Waterways has generously donated a free river cruise for two, eligible to all Passport pre-sale ticket purchasers. Also added this year are VIP packages with vineyard tour options which are exclusive to the packages and in limited quantities.
Be sure to use our winery access code of ROADHOUSE3617 to purchase your tickets today!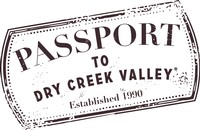 June 2017
Date: Sat, Jun 3, 2017
Time: 2:00 PM to 5:00 PM
Venue: Bespoke at Westfield - 845 Market St #450, San Francisco, CA 94103
Join us for the 13th Annual Pinot Days event held in San Francisco. This is a must for all of you Pinot lovers!
For more info, and for tickets, click here.
Date: Fri, Jun 9, 2017 - Sun, Jun 11, 2017
Venue: 20 Custom House Plaza, Monterey, CA 93940
Join your Roadhouse friends in lovely Monterey for their 41st Annual Wine Festival!
Now in its 41st year The Monterey Wine Festival has established itself as the premier wine & food event in Monterey.
Saturday & Sunday attendees will find savory bites of delicious foods paired with wines, (and beers and spirits too). Live music has also been added into the mix make this a not-to-be missed celebration.
For more info, click here.
Date: Fri, Jun 16, 2017 - Sun, Jun 18, 2017
Venue: Aspen, CO
Roadhouse.... on the road....
Come to Aspen with us! Join the fun at the Food & Wine Classic!
For more info and tickets, click here.